2012 Nissan Murano
Stylish Innovation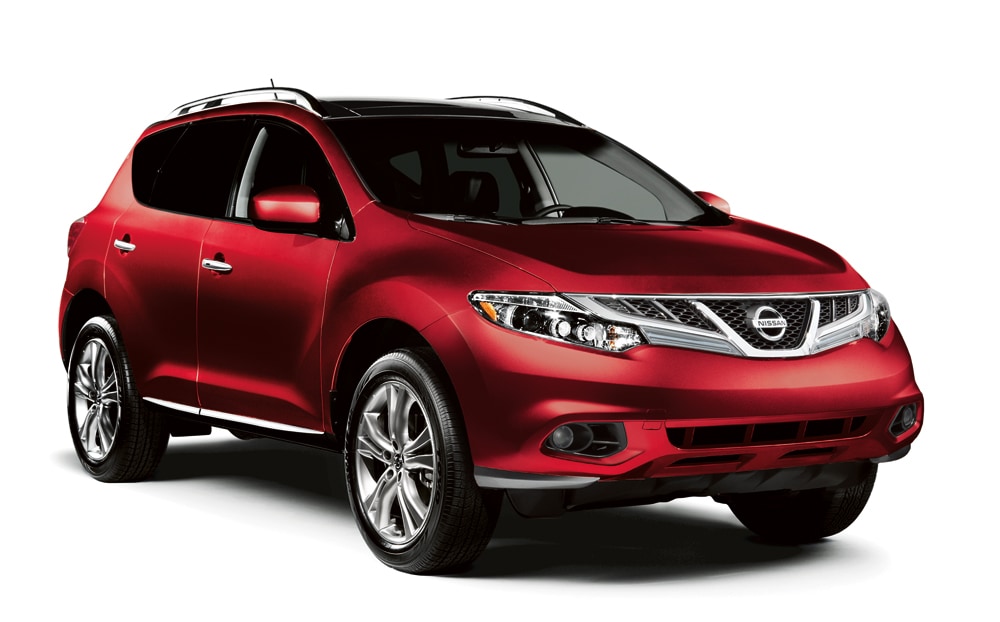 The new 2012 Nissan Murano
combines stylish looks with a refined driving experience that adds up to one smooth ride. With premium amenities and the smooth-driving intelligent Continuously Variable Transmission (CVT) the Murano defines elegance style while still proving a very enjoyable driving experience.


Elegant Interior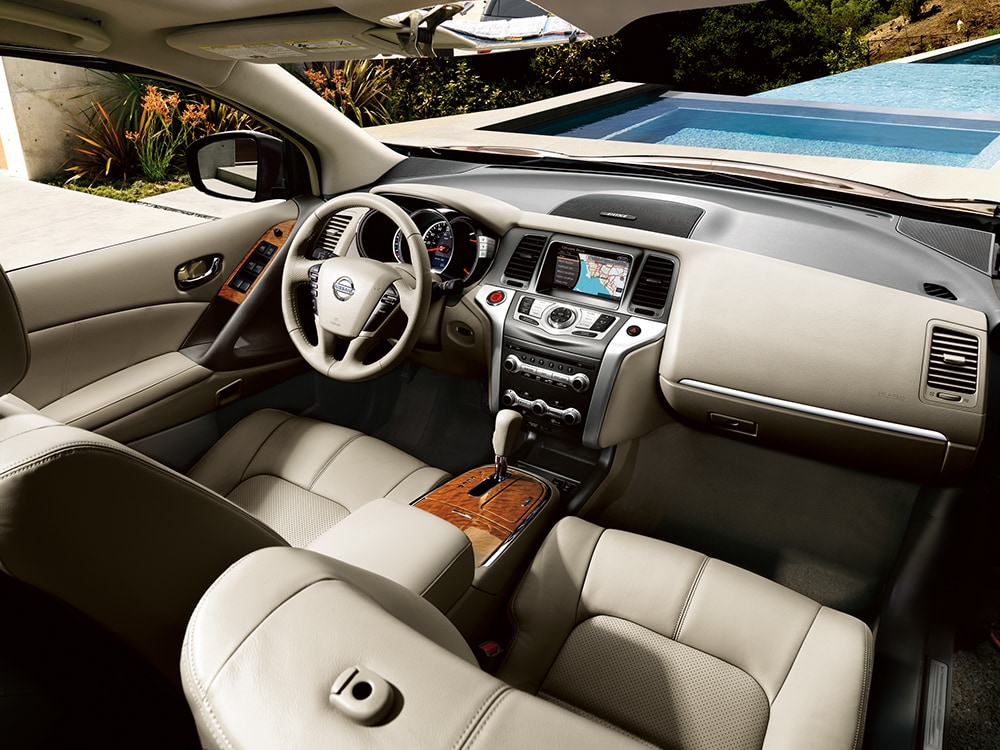 With impeccable aesthetics and amazing versatility, the Nissan Murano's interior is a lesson in upscale refinement. From the moment you step into Murano, it will feel like home with the available driver memory system. Once inside, the seat will adjust to your personalized settings as will the telescoping steering wheel and all outside mirrors. The driver memory system will also remember the settings for a second driver and make them feel like the center of attention as well. And the available heated steering wheel and front and rear heated seats will envelope all the passengers in a blanket of warmth. When you need more room, Murano accommodates with 60/40-split rear seats that fold down flat so you can fit all your belongings or the day's shopping items. And to get all those things into Murano, the available power rear liftgate will make it easy to load when your hands are full.


Driving Experience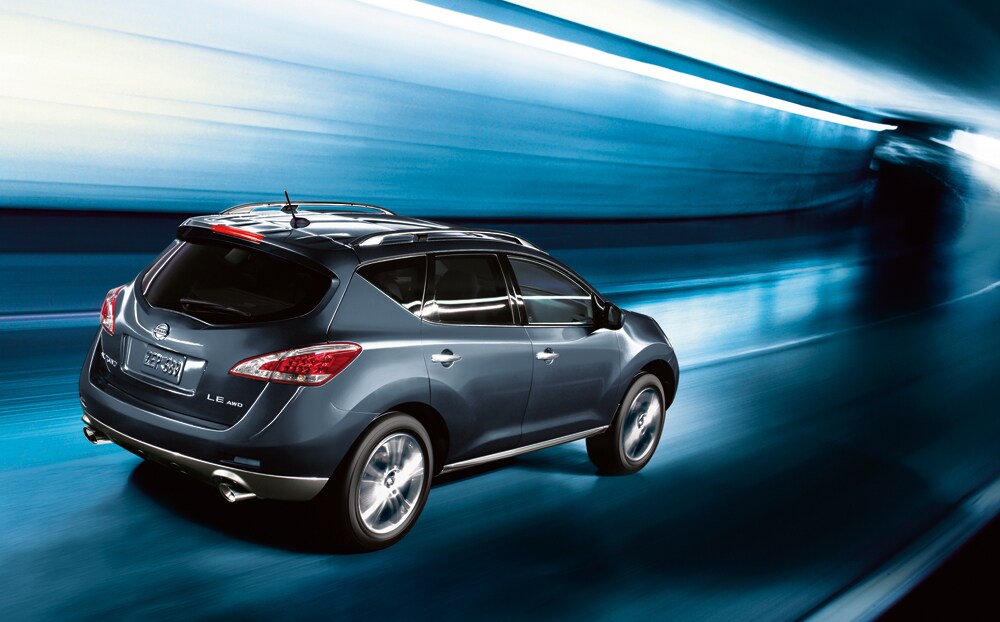 Murano's 3.5-L V6 delivers 260-horspower and 240 ft-lb of torque to let you own the road. And with 475 miles per tank you can keep driving for a long time before you fill up again. Intelligent CVT means virtually gearless shifting and instant acceleration for a smooth driving experience. And the intuitive AWD that Murano offers can react and adapt to changes in road conditions as well as changes in driving needs. It will give you extra grip while cornering and maximum traction off the line.
Options and Innovation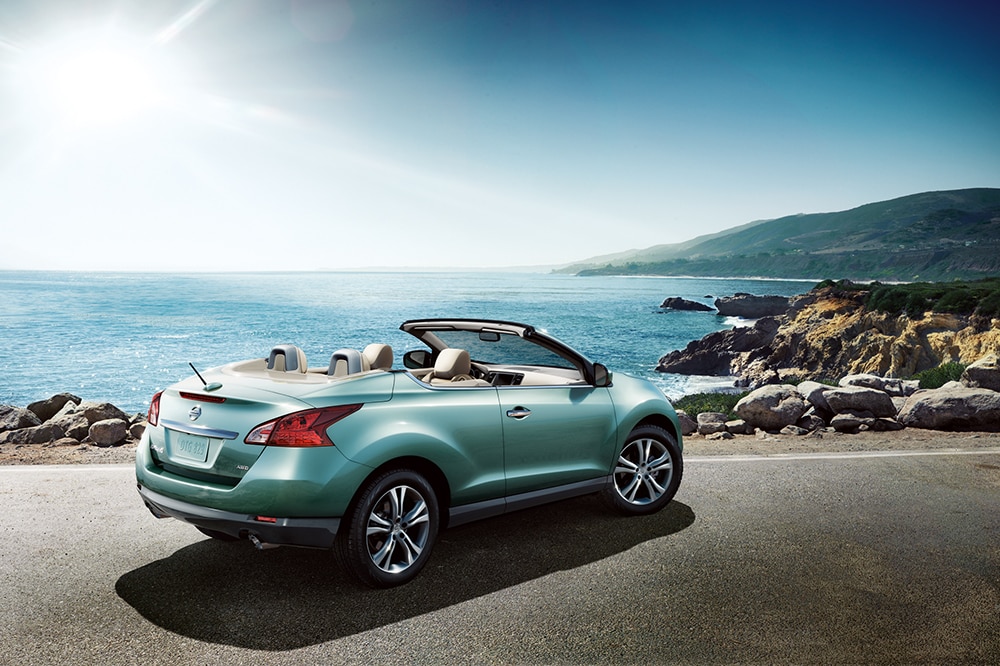 Nissan introduces the first-ever AWD crossover convertible: the all-new 2012 Murano CrossCabriolet. It packs everything you love about the Murano in to a fun and stylish convertible. The CrossCabriolet has room to seat 4 adults comfortably with a surprising amount of leg room. The streamlined windshield was designed to redice wind resistance and deflect the wind away from both the front and back seats to ensure a comfortable ride for all passengers. And the Murano CrossCabriolet won't cheat you out of trunk space. The top is designed to fold away without taking up room in the trunk so you can still fit all of your luggage for a weekend excursion. The new 2012 Nissan Murano CrossCabriolet is the best of both worlds.

So if you're interested in the new 2012 Nissan Murano
or Murano CrossCabriolet,
then stop by Uftring Nissan in Peoria, IL. We've got a great selection of both models and also have some used Nissan Muranos as well. Check out our inventory and if you have any questions at all, contact our team of friendly sales professionals.
Compare the Nissan Murano to the Toyota Venza and we think you'll see that the Murano is an all around better choice. And the last time we checked, you couldn't take the top down and enjoy the sunshine in a Venza.