2012 Versa Sedan
Smart is the New Awesome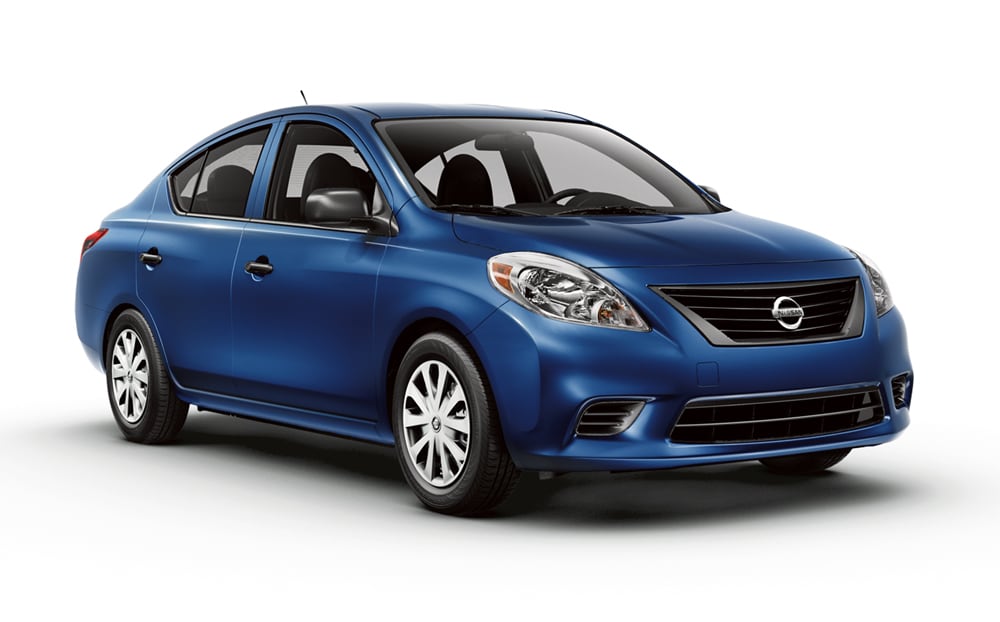 With class-leading legroom and trunk space, the all-new 2012 Nissan Versa Sedan is big on space but small on price. This agile sedan can definitely get you where you're going along with all your friends and their gear. The Nissan Versa Sedan can seat five comfortably and still has 14.8 cubic feet of trunk space to bring everything you could possibly need for that big roadtrip you've been planning.


Fuel Efficiency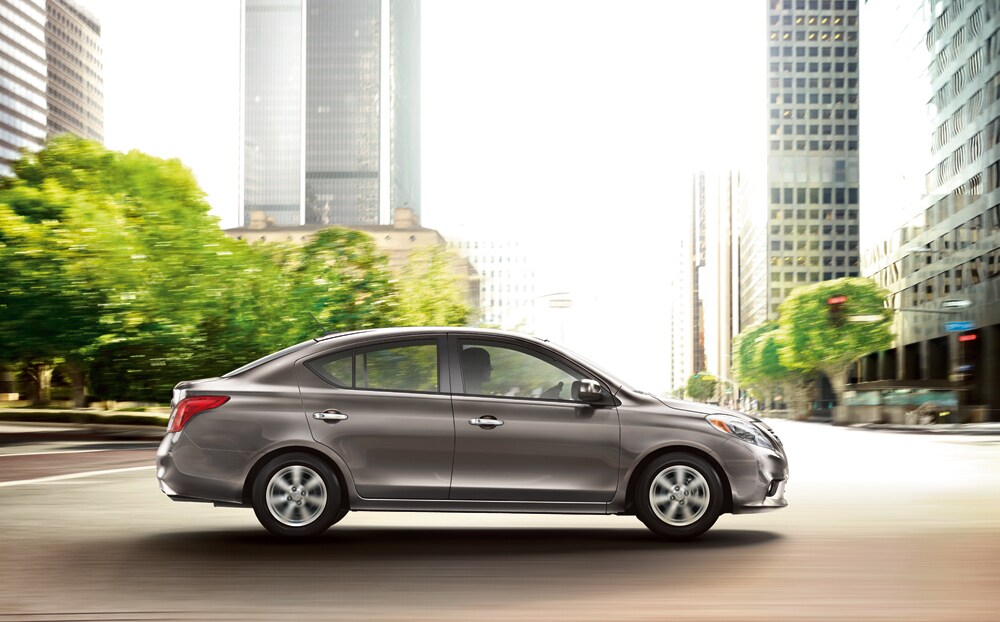 The 2012 Versa Sedan is the first Nissan in North America to earn the PUREDRIVE badge. The PUREDRIVE initiative works to reduce CO2 emissions while improving overall fuel economy. And did we mention that the Versa has earned this distinction 4 years ahead of schedule? This shows you how important the environment and reducing CO2 emissions is to Nissan. And with a combined 33 MPG, the Versa Sedan is not only eco-friendly but it also is easy on your wallet.




Technology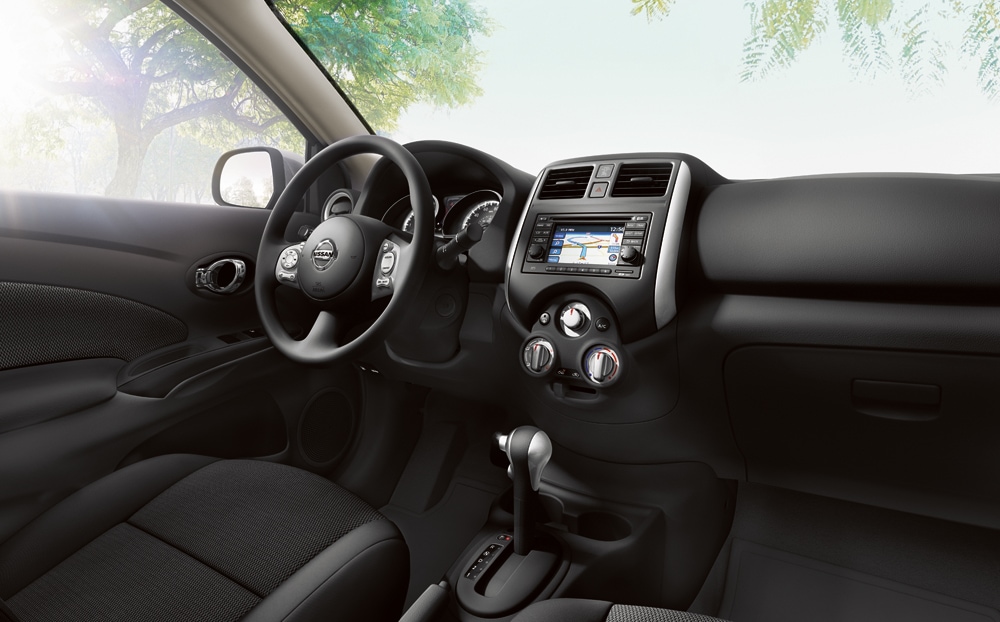 The new 2012 Nissan Versa Sedan doesn't keep secrets; it puts all the information you need right in front of you at your fingertips. Have you ever wondered how much farther you could drive with the amount of gas in your tank? The Versa Sedan will let you know exactly how far you can go until it's time to fill-up. It will even show you service interval information and your average MPG.
Lots of Room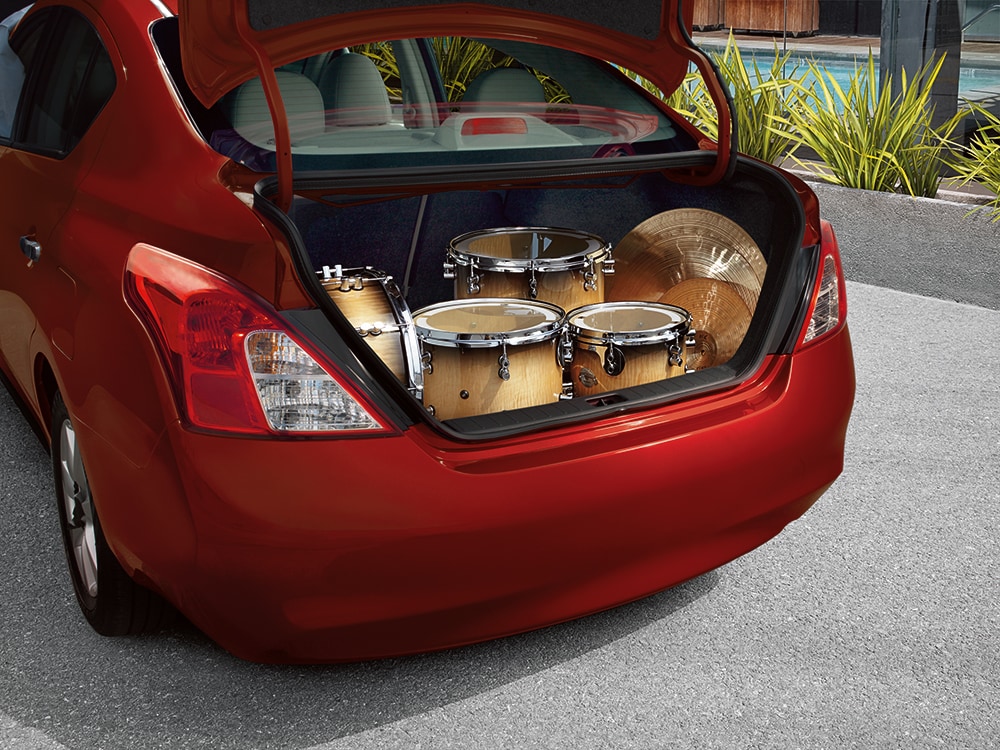 Saying that the new 2012 Nissan Versa Sedan is roomy is an understatement. The Versa Sedan's trunk boasts a class-leading 14.8 cubic feet of room so you can fit everything you need and then some. But the roomy feeling doesn't stop there. The Versa Sedan offers an unexpected amount of leg and headroom and can seat 5 comfortably. That's something you don't see everyday in a stylishly small package.

If your list cars to test drive includes the Kia Rio, Hyundai Accent, or Toyota Yaris, you owe it to yourself to give the all-new 2012 Nissan Versa Sedan a try. We think you'll be pleasantly surprised. And bring your friends and family - they'll be able to fit comfortably for the test drive, too.



If you have any questions, you can
contact one of our sales professionals.
They'll be able to answer all your questions, like: "How much does the Nissan Versa Sedan cost?" "What are the available package options to choose from?"